DOUVRIS Ottawa-East has an approach to karate, fitness, and leadership that is unique in the region. Sensei Subhadra Shrestha,  Master Senseis John and Peter Douvris, and their team are members of the Ottawa community and leaders in karate.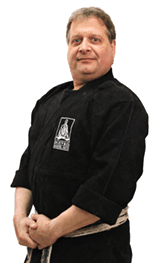 Master Sensei Peter Douvris
Master Sensei Peter Douvris is a beloved mentor and co-founder of DOUVRIS.
Master Peter's enthusiasm for sport began at a young age. As a competitive soccer player and swimmer, he embraces the role fitness and competition play in our lives. His martial arts training began with judo in 1972.
His enthusiasm for karate, fitness, and building leadership skills in student of all ages makes him an integral member of the karate community. He is a chief karate and cardio kickboxing Instructor for DOUVRIS, which he co-founded in 1984 with his brother, John Douvris.
Master Peter is a highly-decorated karate champion and advocate of the sport. His accomplishments include:
Co-host of IAKSA World Championships, 1995
Canadian Vice President of World Karate Association (WKA) Ontario, 1999
Canadian National Karate Team Coach, 1998-present
Vice President of the World Karate & Kickboxing Commission (WKC)
Co-organizer of Kicks for Heart Cardio-A-Thon Annual Fundraiser for Heart and Stroke Foundation, 2013-present
Master Peter Douvris holds a 7th-degree Black Belt from the WKC and a 1st-degree Black Belt from the World Taekwondo Federation (WTF).
In addition to co-organizing the Heart and Stroke Foundation Kicks for Heart Cardio-A-Thon Annual Fundraiser, Master Peter is an active participant in fundraising efforts for community and charitable organizations such as the Children's Hospital of Eastern Ontario, Multiple Sclerosis Society, and the Ottawa chapter of the Crohn's and Colitis Foundation of Canada. He has raised over $60,000 for these charities.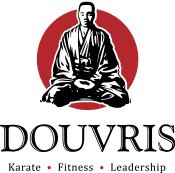 Sensei Subhadra came to Douvris Martial Arts in 2015 from Nepal. In Nepal, Sensei Suba is a National kata and kumite champion and winner of the Asian Games.
Sensei Suba's love of martial arts started when she was just 5 years old. Since coming to Canada and joining the Douvris Team she has grown and flourished as a martial arts teacher. To watch Sensei Suba develop students of all ages into prospering members of society and leaders is something extraordinary. Her ability to produce kata champions is uncanny. 
Sensei Suba is a decorated martial arts competitor. Her accomplishments include: 
- WKC Kata Grand Champion 2018
- WKC Kata Grand Champion 2019
- Member of Team Douvris International 
Sensei Suba is a 4th degree black belt from the World Karate Commission (WKC).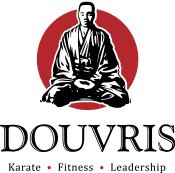 Our Black Belt Instructors